---
Mobile County Public School System:

05-06, 06-07, 07-08: 1st Grade

08-09 school year: 4th Grade
09-10 school year: Kindergarten

10-11, 11-12 school year: Intervention (3rd-5th)/Title I Facilitator/Webmaster

12-13 school year: 2nd Grade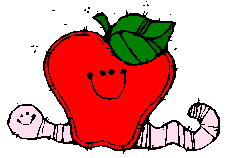 2013-2014-This year is my first year at John Will Elementary School as the Library Media Specialist. I recently completed my studies at the University of South Alabama. I've had the pleasure of working in a high school and elementary school media center as well as the public library. I look forward to learning as much as I can and growing professionally as the library media specialist here at John Will.

2014-2015 Library Media Specialist Round 2 :-D A dedicated team of faculty and staff members that really care about the children and their families. At John Will data as well as scienctifically research based practices shape and mold teaching, learning and professional development.
This year was really a learning experience. It gave me a chance to try and revise many things. I love it here, I look forward to another year, and I give the Lord Jesus Christ all of the glory!
2015-2016 Library Media Specialist
;-D
2016-2017 Library Media Specialist Still enjoying my blessed place.
(new principal)
2017-2018-Will ES Library Media Specialist
I love working in the field of education!