Summer Bridge Programs for PreK-5th Grades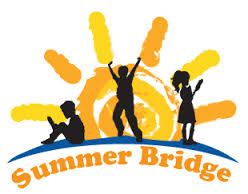 Summer Bridge Programs will be offered this summer for students who are registered to attend John Will Elementary School for the 2019-2020 school year. Summer Bridge programs are excellent opportunities to provide students with an academic boost as they transition to a new grade. This program is free for John Will Elementary students.
The dates for each bridge program are listed below:
PreK4- June 3rd-7th (8 AM-12 PM)
Kindergarten- July 15th-18th (8 AM-12 PM)
First-5th Grades- July 15th-18th & July 22nd-25th (8 AM-12 PM)
Please call 251-221-1750 if you have any questions.
***Registration information was provided with your child's report card.***